1. Outline
2. System requirements
3. Setup procedure
4. Registering and confirming annotations
*This feature is only available in closed beta.
If you would like to use this service, please read the following and contact our help center.
1. Outline
PROCORE is a service for the building industry provided by Procore Technologies. Click here to visit PROCORE's website
The PROCORE linkage function is to register the contents of annotations registered on 360 degree images in RICOH360 Projects as issue documents in PROCORE.
This feature adds visual information to issue management on PROCORE, speeding up information sharing and reducing administrative costs.
Currently, there are three types of issue documents that can be registered in PROCORE: RFI, Observation, and Punch List.

2. System requirements
A PROCORE account is required in addition to a RICOH360 Projects account. Please sign up separately.
This function is provided only for web browsers. Not available for mobile apps yet.
3. Setup procedure
The following setup work is required in advance.
Account Linking
Project Linking
Each of these steps is described below.
1. Account linking
Connect both accounts to refer to PROCORE from RICOH360 Projects.
Access app.ricohprojects.com and log in
and click on Account or select App Settings.



Select Integration (beta).



Select PROCORE and click Connect.



The PROCORE authentication screen will open. Enter your PROCORE ID and password.



Click Allow

If the authentication is successful, the linkage between accounts is complete.

2. Project Linking
Next, link the RICOH360 project to the PROCORE project.
Open the project screen, click Menu, and select Project Info.



Click Select under Select the Project to be linked.



Click Connect.



Select the Company and Project registered in PROCORE and click Select.

The setup is complete now.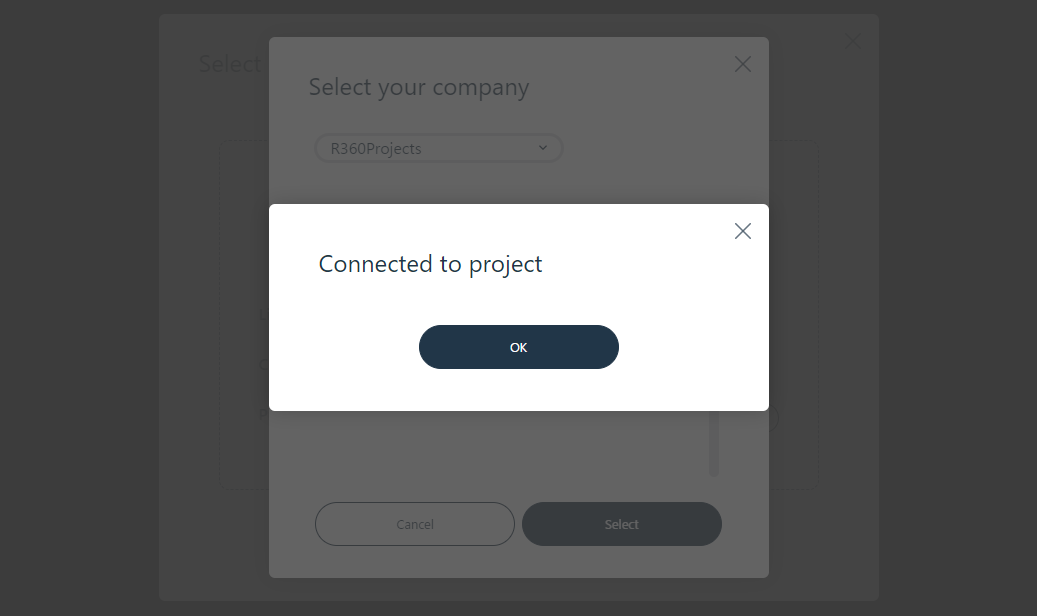 4. Registering and comforting annotations
1. Register annotations
Select PROCORE in Registration on the annotation edit screen



Select the type of document to be registered in PROCORE (RFI is selected here)



After filling out the form, click Save.
After saving, check the annotation and you will see a link to the PROCORE RFI document.


Click to open the PROCORE screen as well as the corresponding RFI document

2. Checking annotations in PROCORE
When you open the RFI for a project linked with PROCORE, the document imported from Projects is registered, and a link to Projects is embedded in the QUESTION column of the document.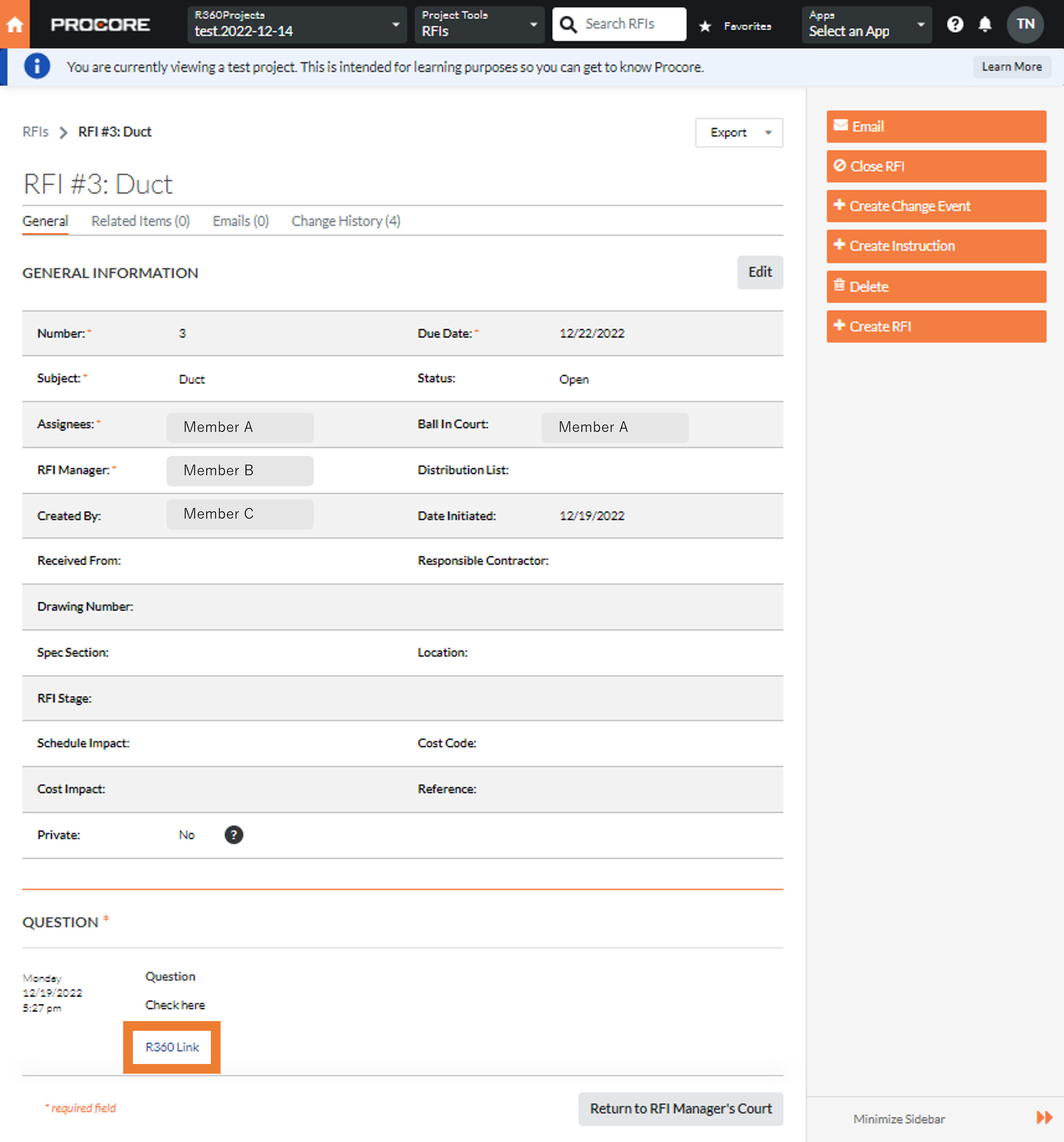 Clicking on the link to Projects will open the registered annotation.
Procore is a trademark and service mark of Procore Technologies, Inc. in the US and other countries.