1. Select a project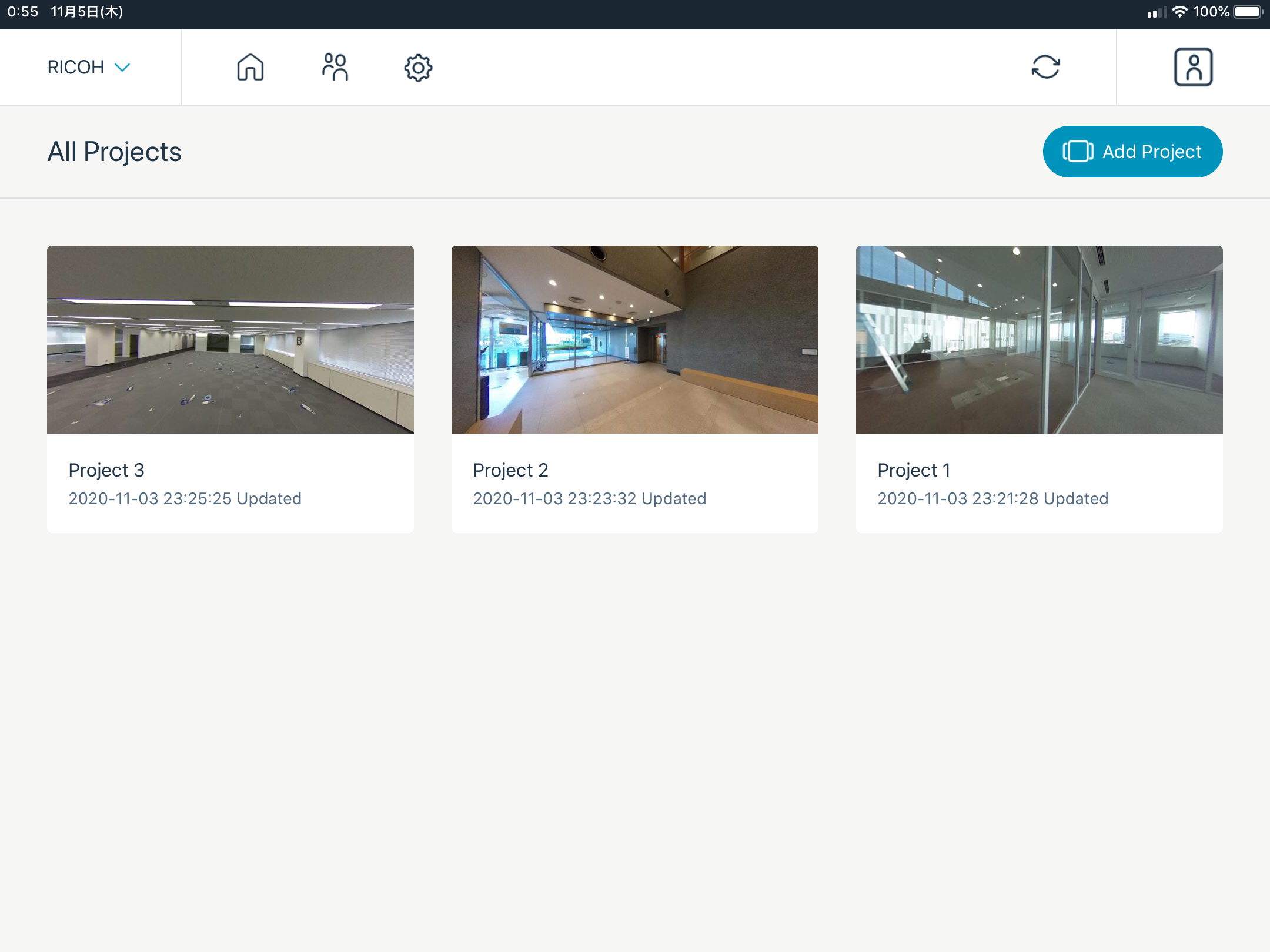 2. Select a drawing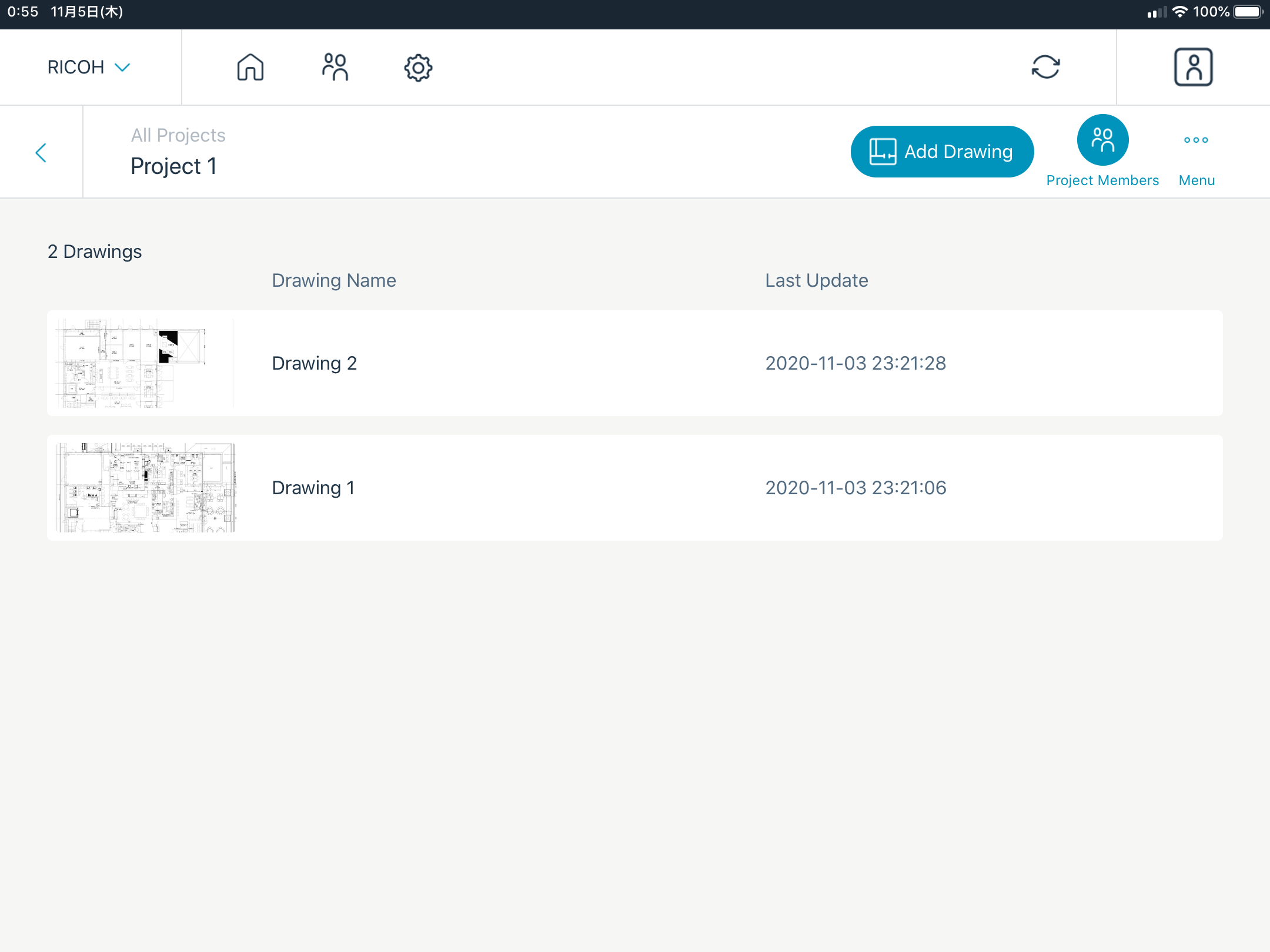 3. Select a position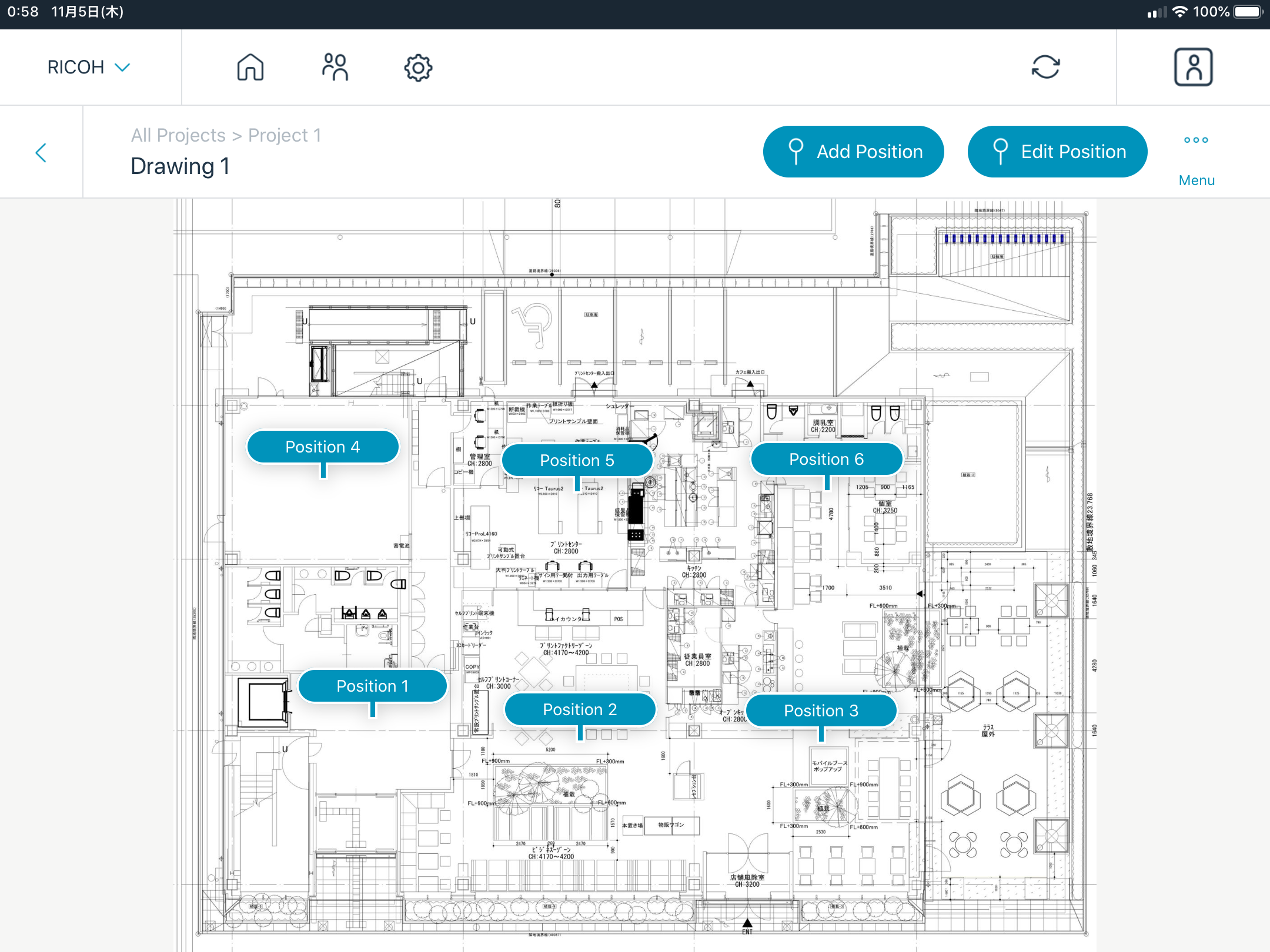 4. View a 360° Image of the selected position
You can rotate and zoom in/out on the 360° Image.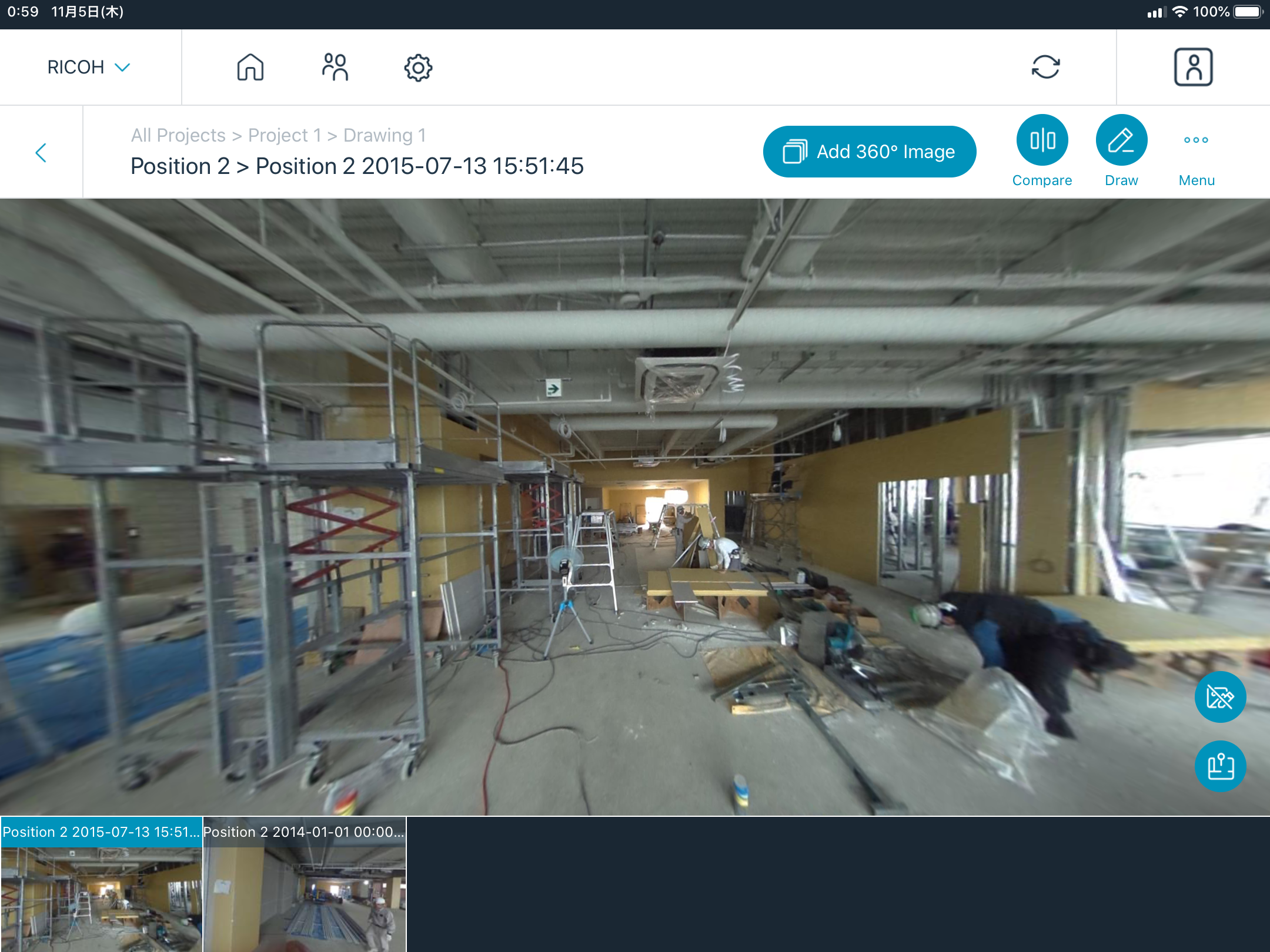 5. Show a drawing
While viewing an image you can show the drawing and move from position to position.
You can open the drawing by selecting at the bottom right of your screen
You can make the drawing larger or smaller using the button in the upper left corner of the drawing .
You can close the drawing to selecting .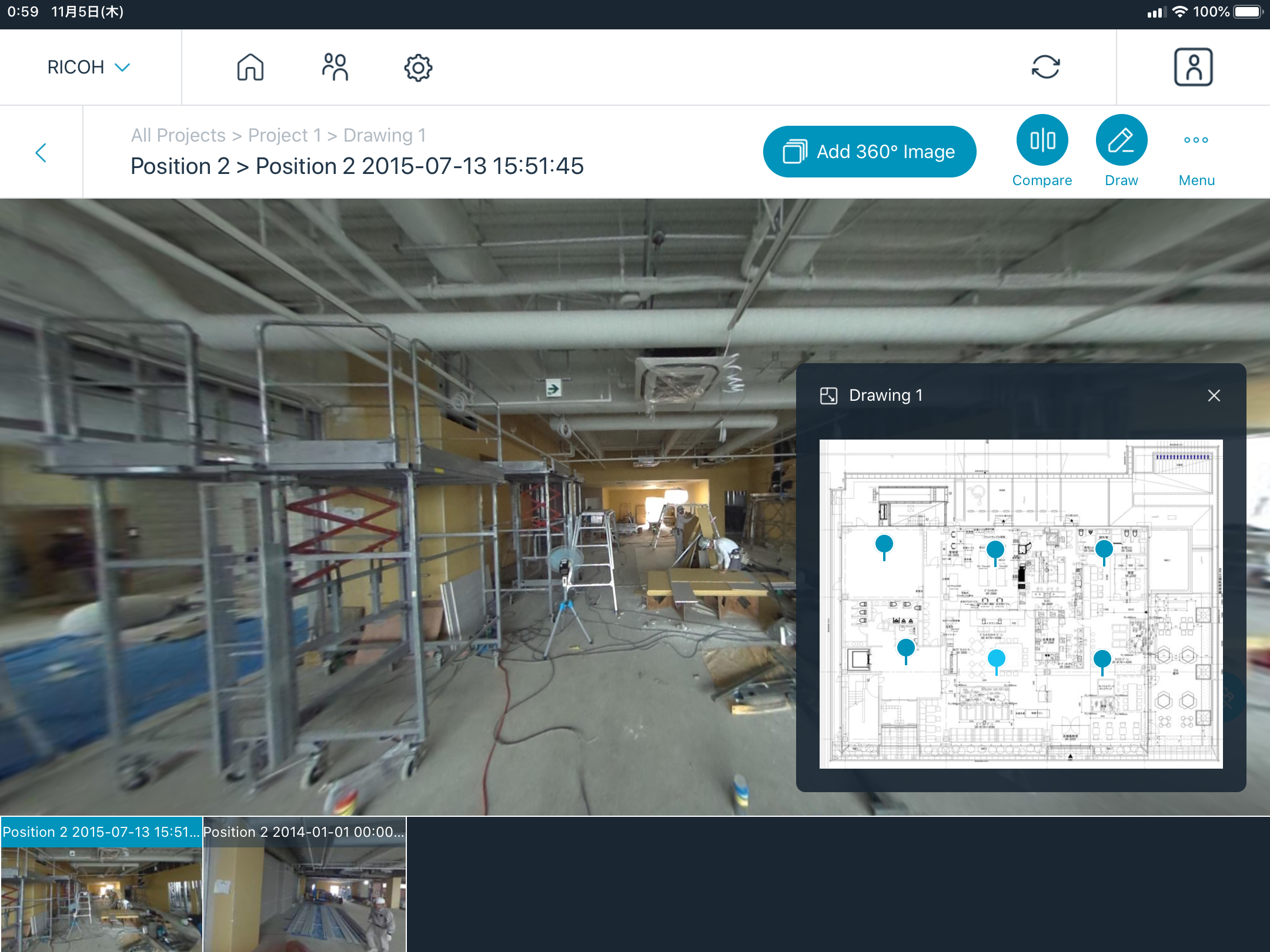 6. Move to another position
To move from one position to another, simply display the drawing and tap on the position marker.