You can add annotations to any 360˚ image. Annotation links can be copied and shared via the URL.
Add an annotation on a 360° image
You can add an annotation on a 360° image with any title and description.
Open the image you would like to annotate.
Select and click on the area you want to annotate. The size of the annotation can be adjusted using the slide bar at the bottom right.
Click Edit and enter the title and description of the annotation.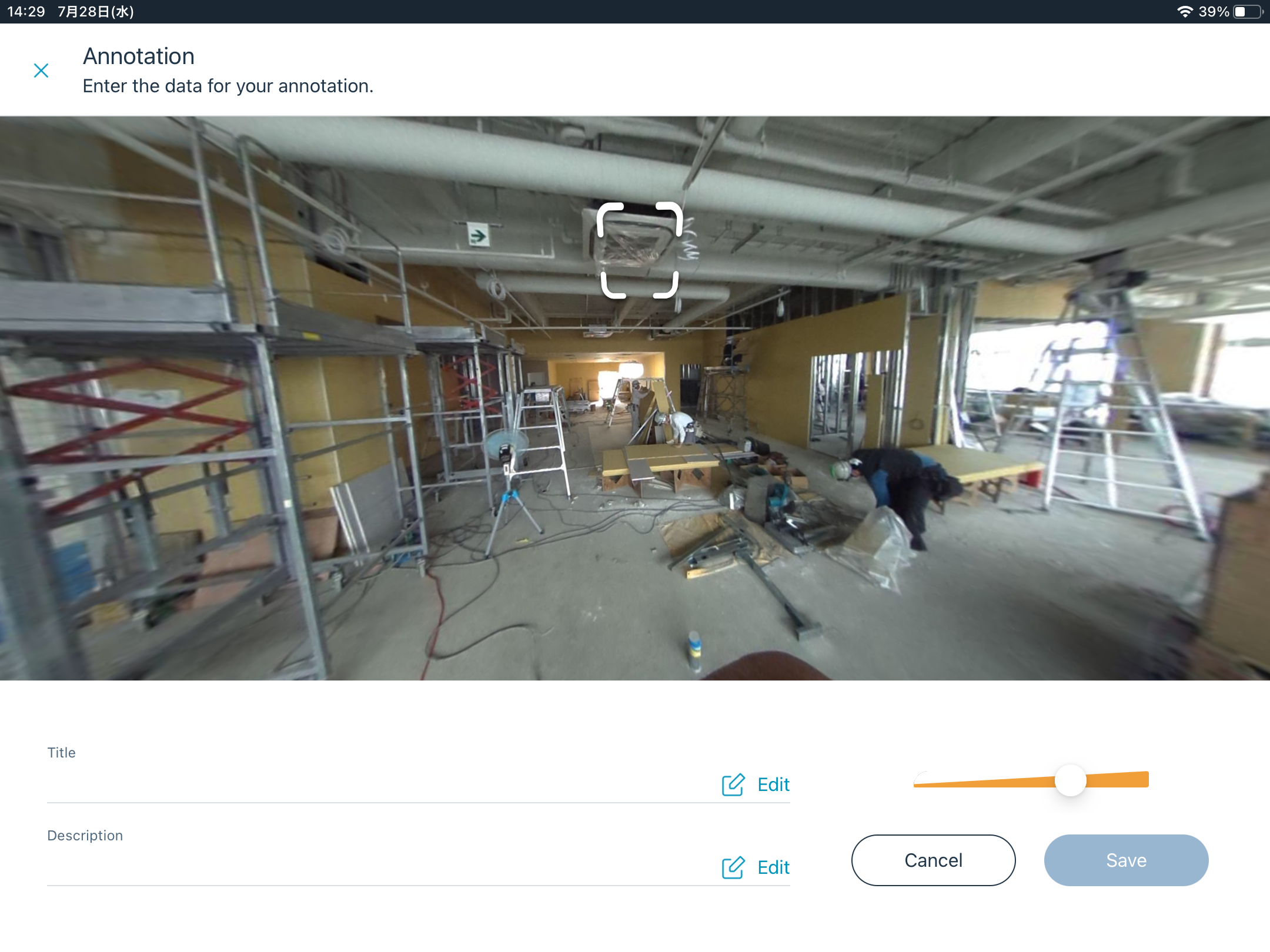 You can copy the link of this annotation and send it via email or text. Members who are assigned to your projects can view the annotation. Clicking on the URL will open the 360° image in which the annotation is added.
Please refer to the below articles as well.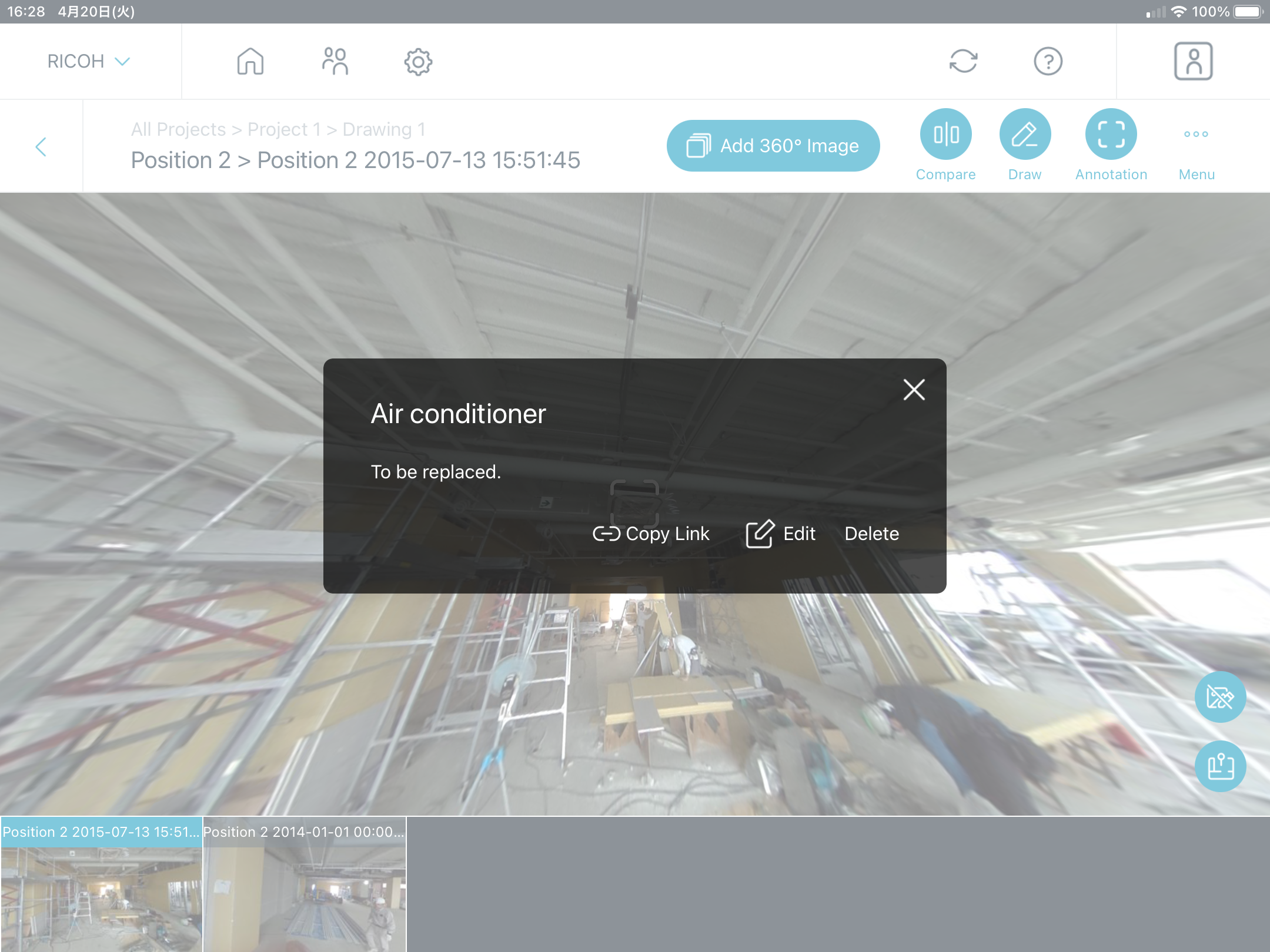 You can also view the list of annotations added on the 360° images for each drawing.
Select Menu
Select Open Annotation List