Note: Team Owner and Team Admin Only
1. Select in the upper section
2. Select Add Member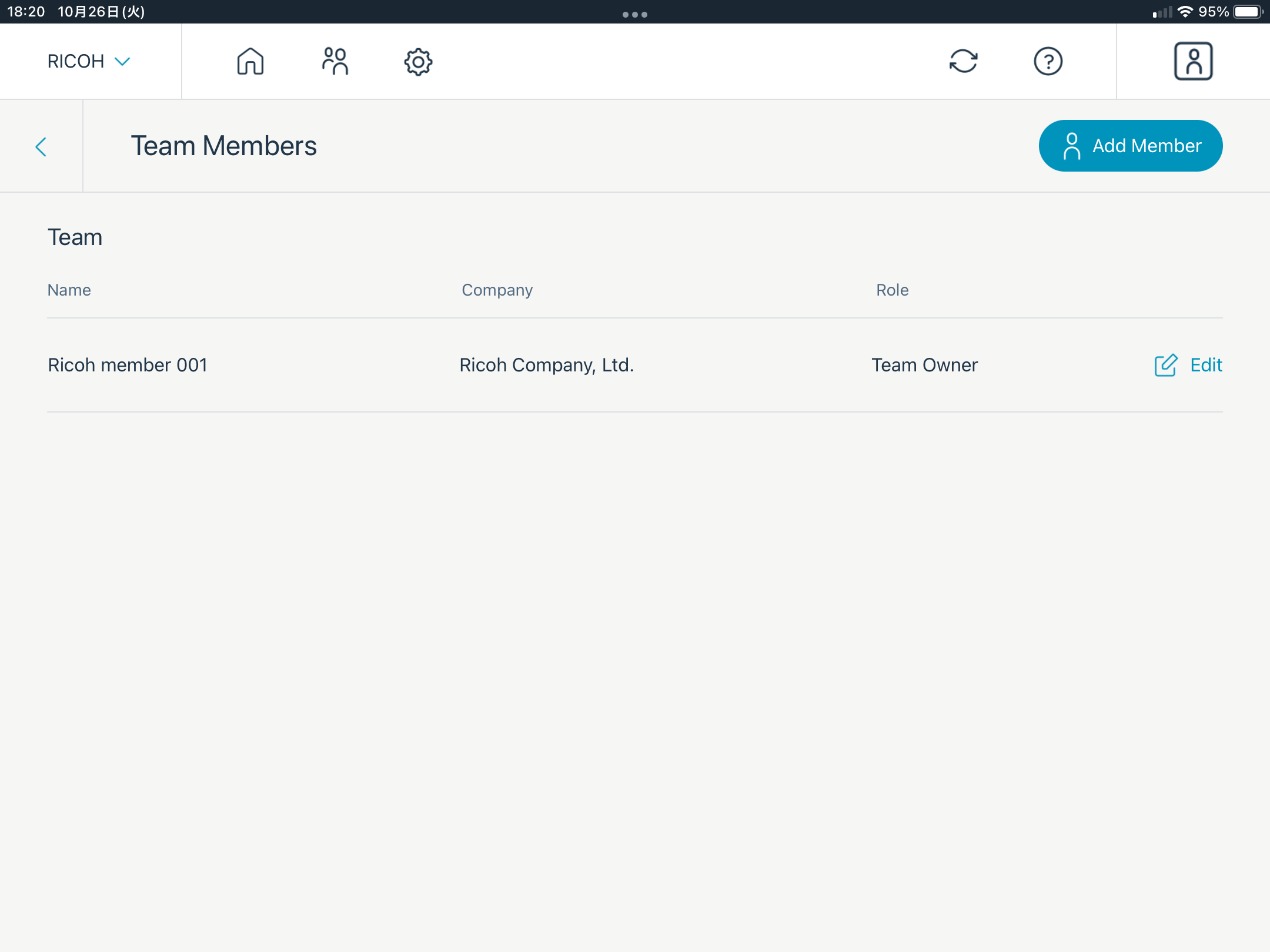 3. Send an invitation
You can send an invitation by entering the members email and selecting Done.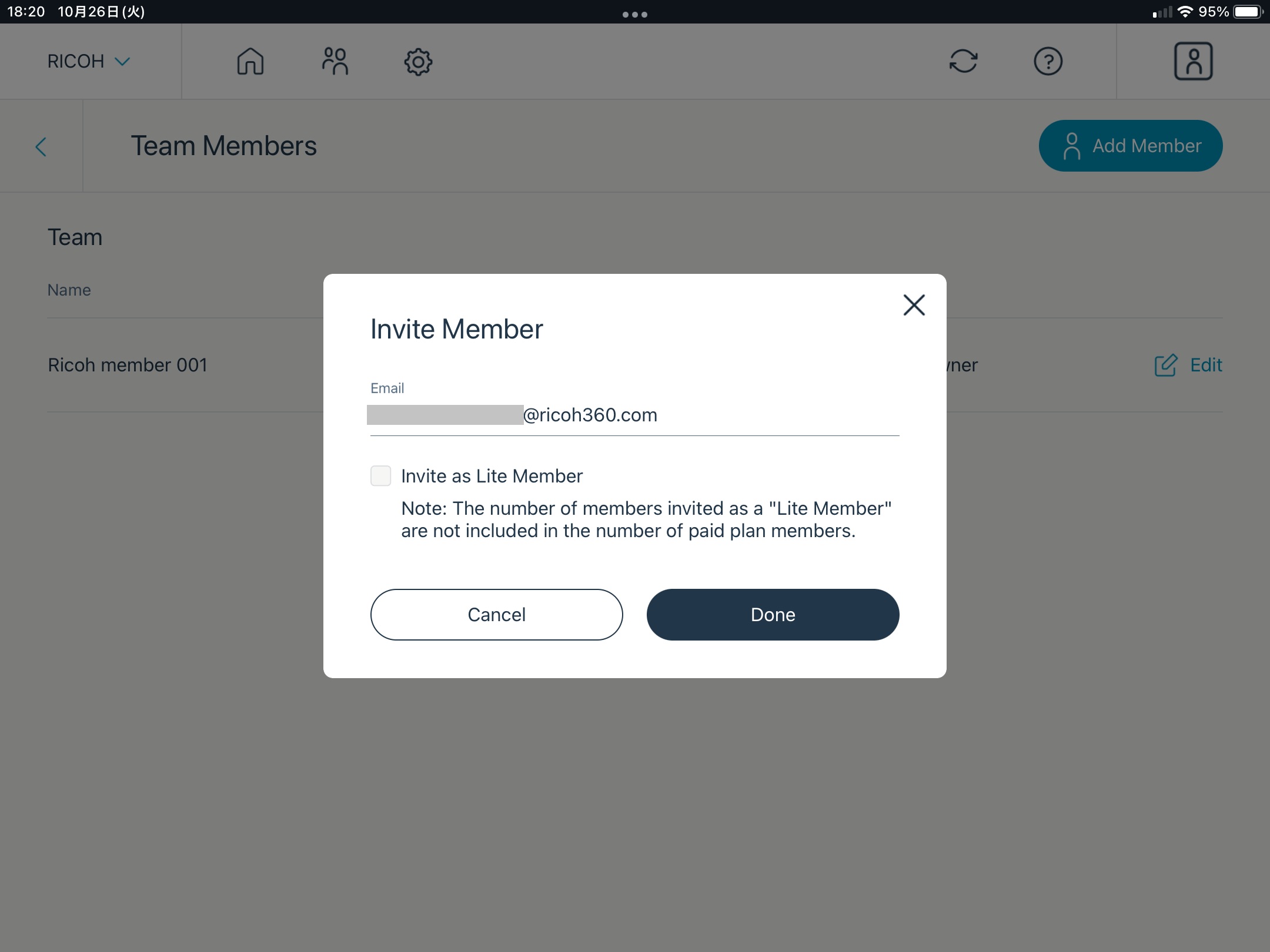 4. Your new member has been added to your team!
If your invitation has not been accepted by the new team member, the status will be Inviting.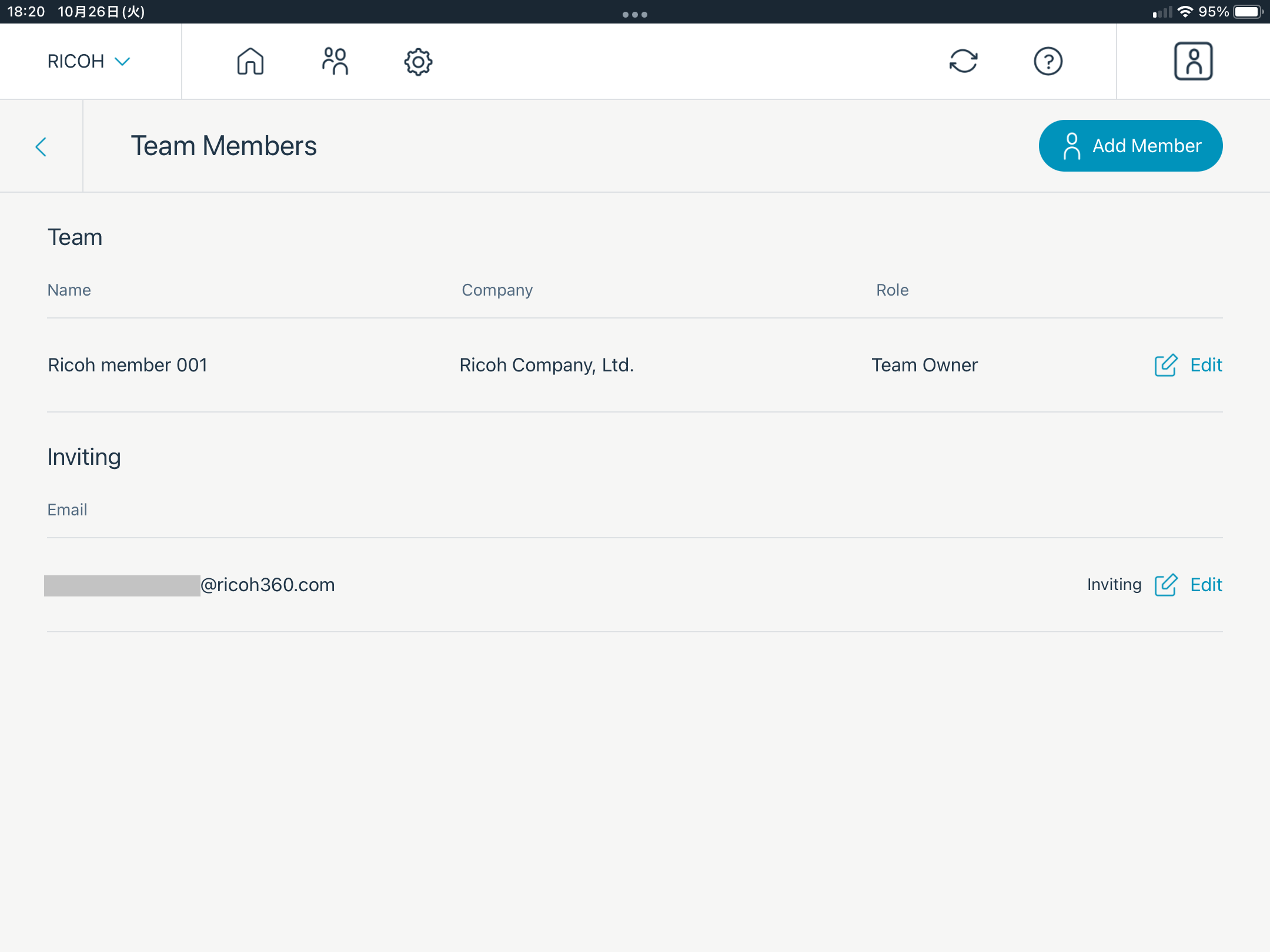 Once your invitation is accepted by the new team member, they are able to start using RICOH360 Projects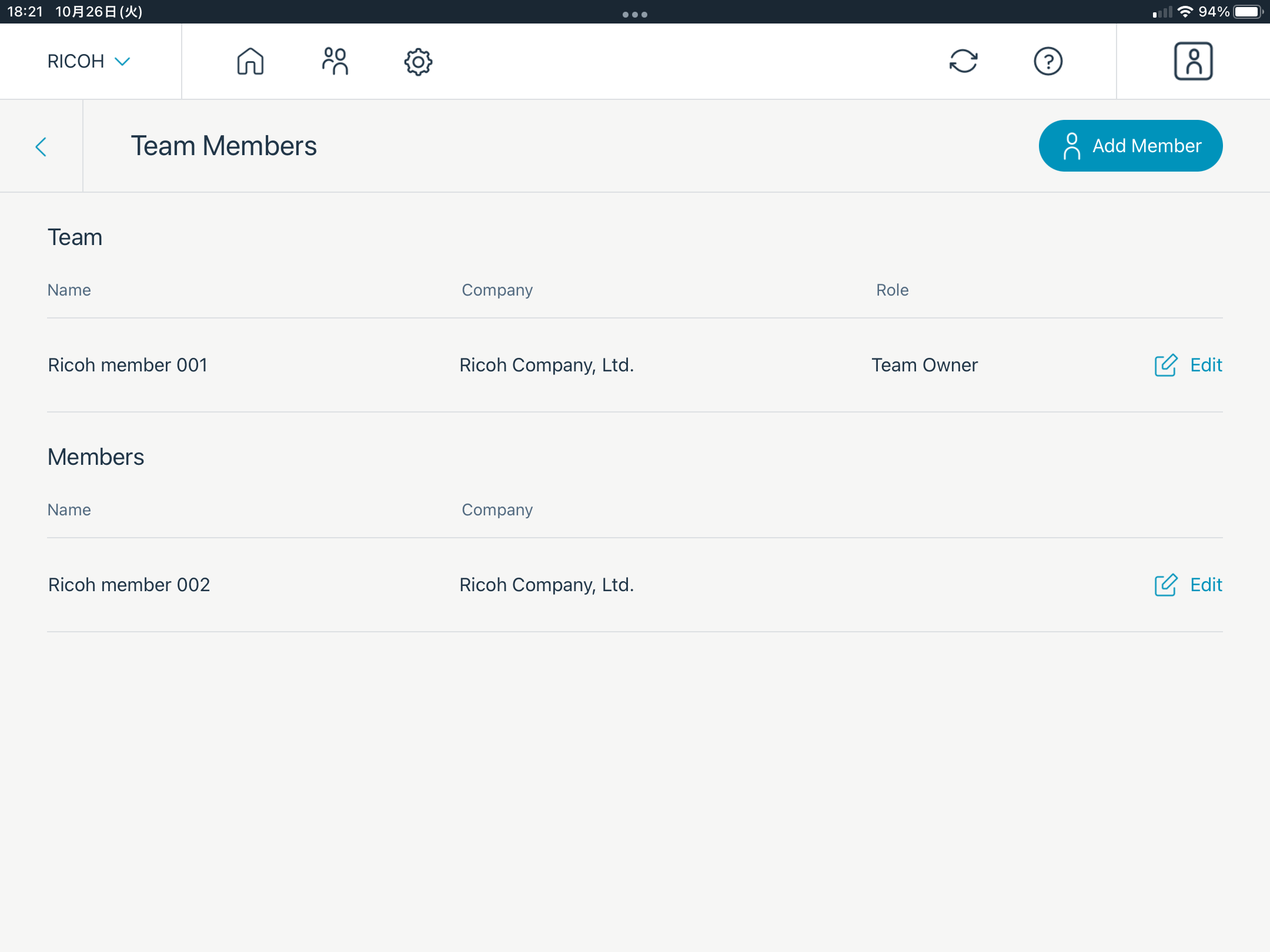 5. Assign new team members to each projects
You can assign team members to each project. Select Edit to open the member information.
Select the project role (Project Admin, Editor or Viewer) for each project. If you leave it blank, they are not added to the project.

If you need to remove a member from your team, select Remove From Team in the member information.

When you are done adding members to projects, select Close.