When you receive your camera, the default setting will turn the THETA off after 5 minutes on inactivity.
This will result in a lost Wi-Fi connection with the iPad/iPhone. We recommend you change the sleep mode setting or cancel it if necessary.
SETTING THE SLEEP MODE
To set the sleep mode, use the RICOH THETA Basic App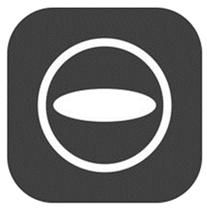 for mobile
You can find the app in the App Store / Google Play Store.
Open the RICOH THETA Basic App with the mobile device
Make sure your Wi-Fi is set on your THETA
Select Cam Images
If your THETA is not registered, then register it, otherwise just connect to Wi-Fi
Select Settings
Select Camera Settings
Select Sleep
Choose your setting
Exit the THETA app